Criag and the SJX Jet Boat make their debut on Doomsday Prepper.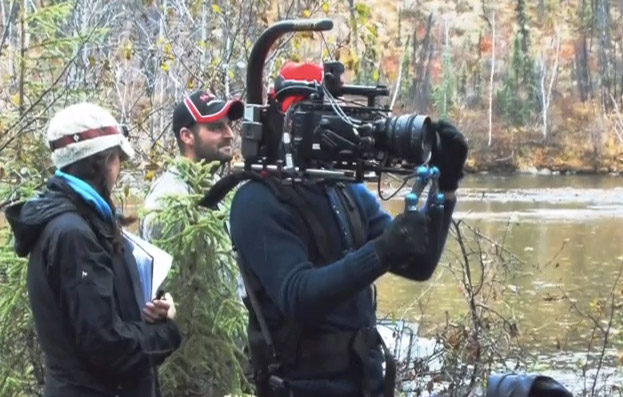 When the producers of the hit Nat Geo show, Doomsday Preppers wanted to feature us on their show we jumped at the chance. We have spent the last 15 years perfecting what most "preppers" would call the ultimate "bug out" boat. Truth is you don't have to be a "Prepper to fully appreciate the performance of the SJX Jet Boat. We had a bunch of fun taping the show. We got to show some "city folk" how true Alaskans live and play.
So to answer the question…Am I a prepper?…well…what would you call someone who has devoted many years to making the best boat possible?
FAIRBANKS "DOOMSDAY PREPPERS" RANKS TOP FIVE FOR NATIONAL GEOGRAPHIC CHANNEL
As you may know, National Geographic's popular "Doomsday Preppers" is a reality television series that rates one's ability to survive a catastrophic scenario, such as a global economic meltdown, nuclear war, or power grid failure.
This past summer, I was featured in a Nat Geo episode called "Pain is Good". It was a unique experience in many ways. I participated in the project with another Alaskan, Don Kubley, from Juneau. Don owns a company that manufactures dome shelters. Essentially, we allowed the film crew to follow us around for a few days, focusing primarily on what we would consider a routine trip to the Goodpaster River outside of Delta Junction. My family has had a cabin on the 'Goody' for generations, and it's a particularly special place for me.
After numerous pre-production meetings and several days of shooting, the film crew headed back to New York. While filming, it became evident they'd be spicing the show up a bit for dramatic effect, as is typical for most reality programs. Once it was complete, the episode began running in February of this year, and I recently learned that of all 26 Doomsday Preppers they've produced, ours ranks among the […]
Here is our segment of the show.  Hope you enjoy.