HARDING LAKE RECORD BROKEN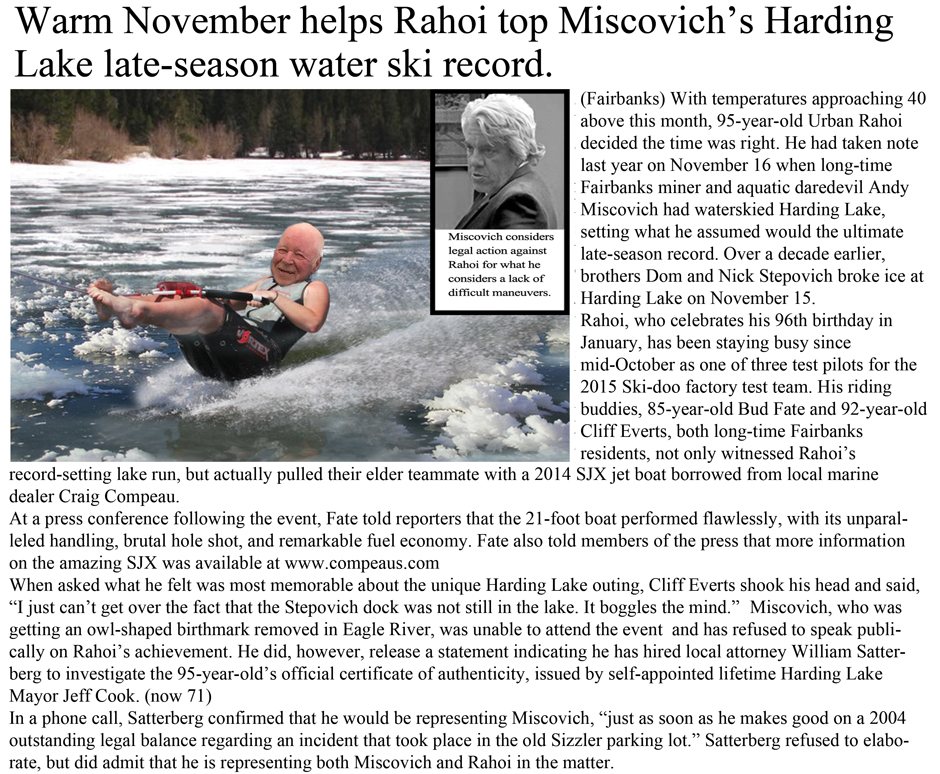 MISCOVICH SHATTERS OWN HARDING LAKE WATER SKI RECORD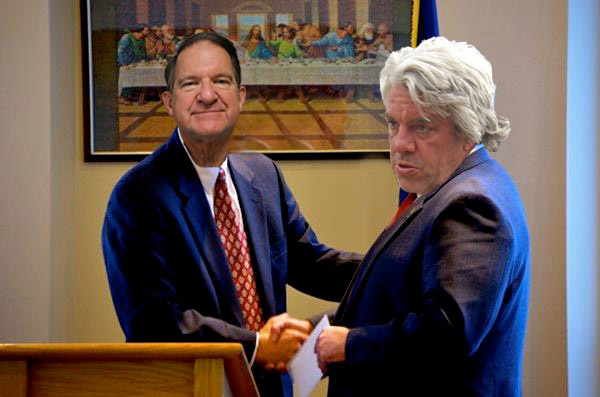 Local gold miner and daredevil Andy Miscovich broke his own late season water ski record by 3 days, when he skied barefoot at Harding Lake on November 19th. "I saw the forecast for the 20th, and it looked like summer was going to be over" Miscovich told Dan Thompson, a reporter for Sports' Illustrated "Small-town News" "So I called my buddy Compeau to see if he was available to pull me immediately". Miscovich didn't have to ask twice. On November 19th at 2:15pm, the record, (previously set by Miscovich in 2002) was broken, according to now 70 year old Jeff Cook (happy Birthday Jeff), the longtime mayor of Harding Lake. Cook, wearing suspenders and his classic rubber galoshes, was at the lake to verify the event, however the mayor actually missed witnessing the record due to an untimely restroom emergency. Several hundred spectators stood on the thin shore ice as Miscovich performed several impressive water ski tricks, including the "Twisted Penguin" and the "Sluice Box" as he dodged ice chunks and came within inches of the Stepovich's dock.
FANS MAKE THEIR WAY TO THE OPEN LEAD NEAR SADLERS POINT TO GET THE BEST VIEW OF MISCOVICH AS HE PREPARES TO BREAK HIS EXISTING RECORD SET ALMOST A DECADE AGO.

He skied barefoot for a minute and 10 seconds in the frigid water, according to officials from the Guinness Book of World records who were on site and voiced repeated concerns about the lack of a life vest, rescue team, defibrillator, ambulance, or even towels. Two Stepovich brothers, Dom 
and Nick were seen at the boat launch arguing with the officials, (a family tradition), to keep the record from being confirmed, insisting that their record run from 2002 was never broken.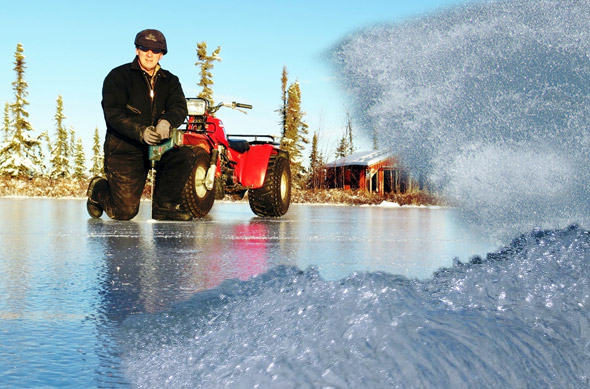 BRIAN PENNINGTON WITH THE GUINESS BOOK OF WORLD RECORDS GETS AS CLOSE AS POSSIBLE TO MISCOVICH DURING HIS 2ND HARDING LAKE LATE SEASON WATERSKI RECORD ON NOVEMBER 19TH.
Local boat dealer Craig Compeau pulled Miscovich behind his impressive SJX jetboat, which ran flawlessly at -6F, and easily yanked the long time Fairbanks legend out of the water, due to it's incredibly high torque 200hp direct injected engine, which is currently on sale at Compeau's and available at big winter discounts with zero down and affordable monthly payments OAC. No fish or waterfowl were harmed during this event, as far as we know.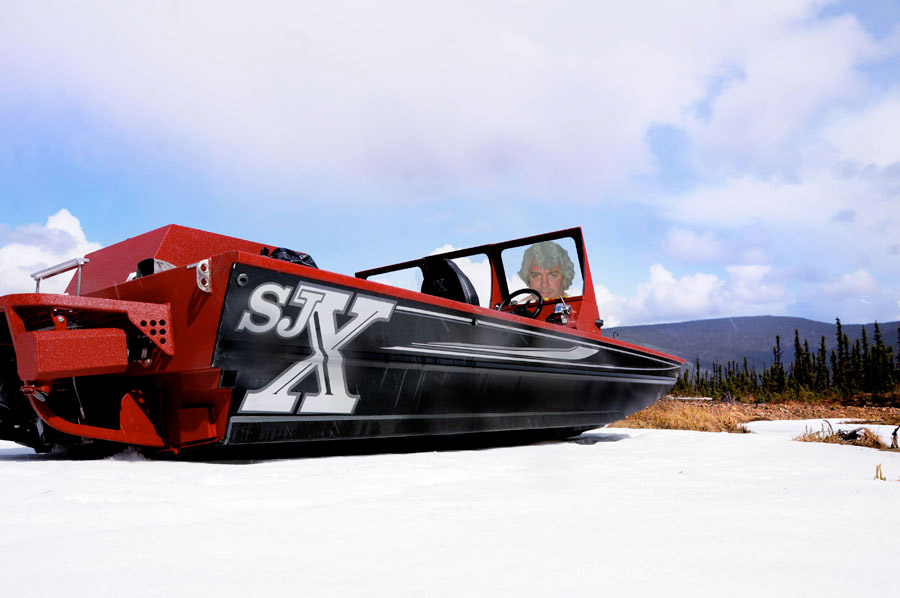 COMPEAU'S SJX SITS ON THE ICE NEAR THE EDGE OF THE LAKE JUST BEFORE IT IS PUSHED OFF THE ICE INTO THE WATER. MISCOVICH USED A MASTERLINE POLYPROMAX 9.25 METER TOURNAMENT KNOTLESS SLIDE LOOP ROPE WITH A DREW ROSS CUSTOM HANDLE, AND WORE A BODYGLOVE ROCKSTAR COMPETITION VEST WITH MASTER LINE PRO LOCK CINCHER STYLE GLOVES.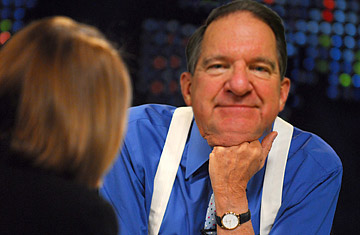 AMY CHASSE FROM CHANNEL 13 INTERVIEWS HARDING LAKE MAYOR JEFF COOK REGARDING MISCOVICH BREAKING THE LATE SEASON WATER SKI RECORD. COOK, WHO TURNED 70 ON NOVEMBER 25TH FUMBLED FOR HIS KEYS THROUGHOUT THE INTERVIEW AND STATED THAT HE HAD VERY LITTLE RECOLLECTION OF THE DAYS EVENTS.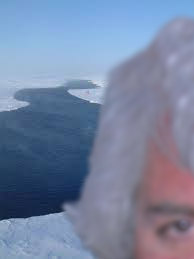 MISCOVICH ANSWERS A QUESTION FROM WEATHERMAN MIKE SHULTZ REGARDING THE OPEN LEAD HE CHOSE TO USE BEFORE ATTEMPTING TO BREAK HIS PREVIOUS RECORD.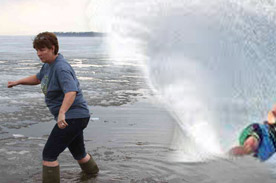 A HARDING LAKE RESIDENT MOVES SWIFTLY TO AVOID THE SPRAY OF MISCOVCH DURING HIS DRAMATIC SLUICE BOX MANEUVER NEAR HAJDUKOVICH'S CABIN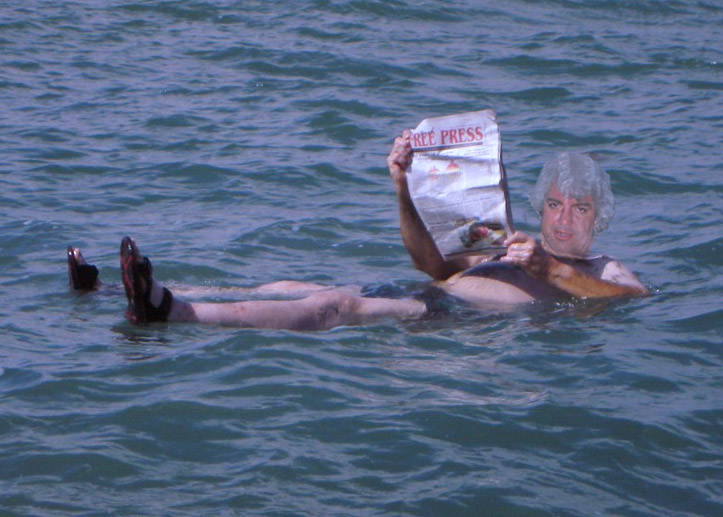 MISCOVICH GETS HIS BODY ACCLIMATED TO THE FRIGID HARDING LAKE WATER WHILE CHECKING THE WEDNESDAY NEWSMINER FOR DEALS ON CHEAP MEAT.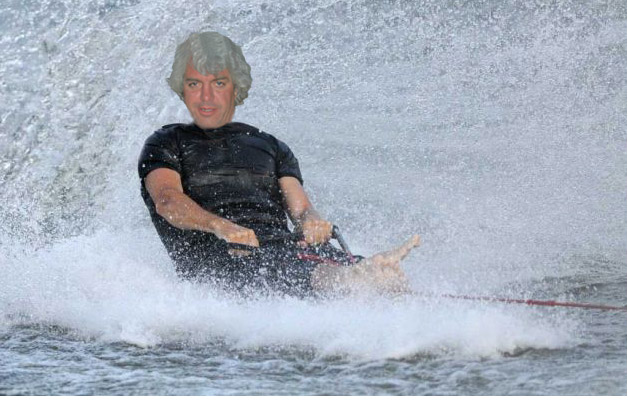 MISCOVICH TAKES OFF FROM 100 YARDS OFFSHORE IN THE SITTING POSITION. OVER $66,000 WAS WAGERED ON MISCOVICH GETTING UP ON HIS FIRST ATTEMPT, WITH THE ODDS PLACED AT 130 TO 1 AGAINST, ACCORDING TO MAYOR COOK. MISCOVICH GOT UP ON HIS FIRST ATTEMPT.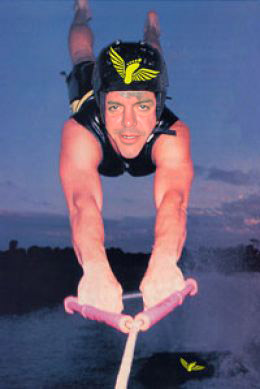 AFTER COMPLETING THE DREADED AND DANGEROUS "TWISTED PENGUIN", MISCOVICHMAKES A CONTROLLED DESCENT AND TOUCHDOWN JUST PAST JIM DIERINGERS CABIN WITHOUT INCIDENT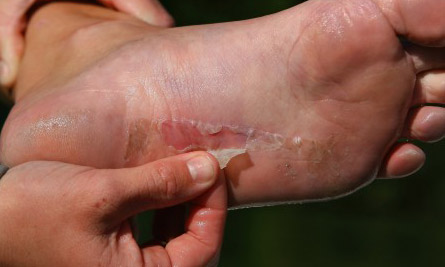 AFTER 1 MINUTE AND 10 SECONDS OF INTENSE, BAREFOOT SKIING, MISCOVICH ONLY HAD A MINOR ABRASION AFTER SCRAPING THE BOTTOM ON HIS FOOT OFF OF THE END OF STEPOVICHES DOCK DURING THE DANGEROUS "SLUICE BOX" MANEUVER.
 AN ALASKA DISPATCH ARTICLE FEATURING COMPEAU AND THE SJX BOAT.